So how would you like to define "addiction"? We all know that there are several proper definitions of it according to study fields like medical science, psychology, and many more. Yet, I'm asking you to define it because I believe it's important to define such things by ourselves. Because before defining it by yourself, you will take some time to think about it – how you feel about it, and I think that is what's really important. Of course, I am not telling you to ignore the proper dentitions provided by the experts – we will definitely take those definitions and studies into account as we move forward.
To me "addiction" is a habit that one does not have control over. The starting of it may be simple or fun, but as time passes the habit does not stay as simple as it was in the beginning. It becomes so complicated that overcoming it needs a really powerful force. Along with it, I think the habit of "addiction" harms the one who is addicted, it also may harm the ones close to that person, and it surely has detrimental environmental, social, economic, and health aspects.
How real is Fast Fashion Addiction?
Let's think about a narcotic substance that surely causes addiction. Let's consider cocaine for the sake of the discussion. The first experience of cocaine for someone mostly starts due to simple reasons like curiosity, fun, or the fact that everyone else is doing it – the enjoyment really feels worthwhile. But as the habit grows, the person who started it due to simpler reasons gets into a solid web. Parties and hangouts become less fun if there's no cocaine. Friends who have the connections to supply become closer friends. Numbers of drug dealers get saved in the phone books. Money starts to vanish. Health starts to go bad. Family and good friends start to get worried. To maintain the supply of cocaine "The War on Drugs" continues to fail, people get tortured, enslaved, and killed.
Now you might ask – "Seriously? You are comparing my shopping habit to something so harmful?". My answer would be – "Yes! But I don't have anything against you. I am simply trying to paint a picture for both of us to understand this more clearly." 
From what I understand, following fast fashion or following new trends is fun at the beginning – because it's simple to follow trends ( no need to think much about our own point of view of style ). It's also something that almost everyone is doing around you – so it's easier to join that team. It's super available. It's cheap – because the industry that's producing it is surely using cheap materials to produce those, not providing proper wages to the real producers of those items in the best-case scenarios because, in the worst-case scenarios, we still hear about modern-day slavery of the garment workers. 
Now let's talk about the detrimental effects of it. To keep up with the trends – to hang out with those friends, to join those parties; you need to keep buying the latest trends. Just like the drug dealers on speed dial, you have all the apps that you need to keep ordering new ones – otherwise, you will be the one who will feel like an outcast at the next party. Now to keep buying those, you need a constant flow of money and if you don't have that – well they will be sold to you for credit, you will prioritise that over your basic needs.
Now let's think about the social effects. By seeing you following the trends, your friends will be more intrigued to follow those too. I am saying "more" because the industry through its amazing marketing and advertising has fruitfully convinced us that – it's important, it's fun, and it's the only way to stay relevant. So, when you're someone who's following those, you're doing free marketing for the industry too – your friend who is being inspired to do so by seeing you (along with the advertisements and seeing others) and probably considering it more important than basic needs too, just like you. 
If you think about the environmental effects of it – it gets more serious. To keep the price low, the industry seeks cheap materials. Those materials don't last, but you won't be wearing them after a few times eventually, so it doesn't matter! So for those cheap materials, the industry turns to detrimental environmental practices of production which ensures bountiful materials at a cheap rate, and for that toxic chemicals are used. When those toxic chemicals get released into our water and air and soil, all of those get polluted – it affects our food production, puts our water security at threat, makes us inhale toxins harmful to our bodies. The process through its pollution affects all the other species too. Not to mention, to bring that product to your doorstep a huge amount of fuel is burned – the cost of which is way more than what you've paid for.
The health concerns now! I've already said how the production process can affect our environment. How tough it is to understand that what's bad for the soil, the water, the air, and for other species – is harmful for us too? By wearing those things we let our bodies be in direct connection to those harmful materials.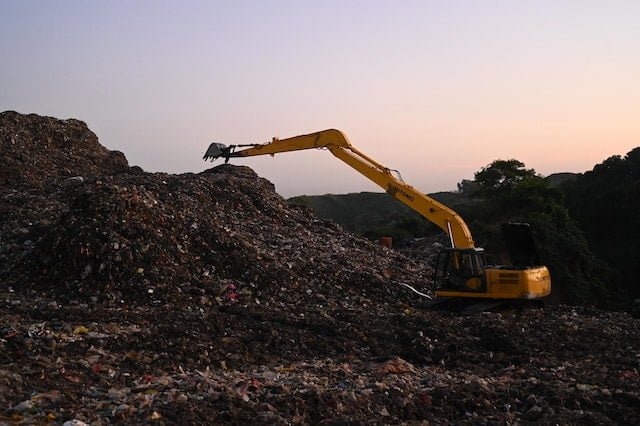 Now let's paint the picture for real
Let's see how addiction is defined by the experts. According to the website of the NHS – "Addiction is defined as not having control over doing, taking or using something to the point where it could be harmful to you.", it is also mentioned that while addiction is mostly associated with drugs, gambling, alcohol, and smoking; it is also possible to become addicted to things like shopping, internet or even work.
This is what the American Psychiatric Association says about addiction – "Addiction is a complex condition, a brain disease that is manifested by compulsive substance use despite harmful consequences."
So according to these definitions, we can surely say that:
"Not having control over" – is a major factor of addiction.
It is a complex condition.
It is possible to become addicted to shopping.
Despite harmful consequences, addiction goes on.
Can't we all relate it to what I have said earlier about the addiction to fast fashion? 
Let's get inside the brain to understand fast fashion addiction
The whole idea of "addiction" is very complex, and what I have found out is – that there are many reasons behind the addiction to fast fashion too.
One of the most common things is something called FOMO (fear of missing out), but I guess you all know about it. This is what the European Union says about FOMO – "FOMO is an overwhelming fear that other people at any given time are participating in exciting experiences in which you are not part of". Social media plays an important part in spreading this, and fast fashion brands are using it perfectly. They are constantly offering discounts that do not last long, showing photos of clothes that celebrities are using and claiming that the stock of those clothes is limited, and constantly releasing new designs to make you feel that you have missed the last trend and this new one won't last long too; so you need to grab it right now!
Shopping can be addictive, and fast fashion brands know it well. According to a study by a team of researchers from Stanford, MIT, and Carnegie Mellon – the pleasure center of the brain gets activated when a person comes across something that she/he/they wants to buy. The more the person wants the item, the more the pleasure center in the brain gets active, and when the item can be purchased at a cheaper rate, the brain gives the maximum sense of pleasure.
Now fast fashion brands produce about 52 micro-seasons in a year or one new collection a week! Just think about, every week how many clothes they are putting on display for you to see and desire. The cheaper the clothes, the more people desire them, the more people purchase them, and the more you see them on social media ( because people like to show what they bought, that they are keeping up with the trends, and the brands encourage everyone to keep posting photos and videos of their clothes that people bought and tag the brands in those contents; that's what "fashion hauls" are ), and the more you desire to own them too. The crazy part is, that this cycle goes on every week, and the fashion industry keeps feeding this loop in our brains which creates an effect something very similar to addiction. 
To keep this cycle of consumption alive a culture of mindless consumption and throwing away has been established. There is a huge group of consumers who believe that they do not want to be seen in an item more than once because that might give others the idea that they have gone out of style! It's important to point out that by "being seen" they mean that, they do not want to appear on social media twice in the same piece of garment!!
Let's Calculate the Numbers for Fast Fashion Addiction
For the sake of the calculation, let's say your favorite brand is H&M and you are someone who is willing to buy every week from their new collections. If you buy something in the price range from $20-$40 from them every week, then at the end of the year the amount of all your purchased items from this brand will be somewhere around $1040 – $2080 ( calculated in reference to 52 seasons a year ), and that is just one brand, and that is just a moderate pricing range considering different socio-economic situations. After this, to go with these clothes, you will need accessories and shoes too!!
Now think about that friend of yours who is super inspired by your shopping habit to do so! That's another $1040 – $2080 dollars, plus the accessories and shoes!
Now, let's talk about environmental numbers. Between 80 and 100 billion new clothing garments are produced globally every year, and from these new garment, 92 million tonnes end up in landfills. This means a rubbish truck full of clothes ends up in landfills every second, and this industry is expecting to grow more every year! More importantly, around 60% of all clothing material now is synthetic fibers, which means plastic – nylon, acrylic, polyester, etc. The textile industry generates 42 million tons of plastic waste per year. Every time you wash a synthetic garment, it releases tiny plastic microfibers into the water. Up to 500,000 tons of microfibers end up in the ocean every year. This industry accounts for 9% of annual microplastic pollution added to our oceans. This is just a tiny fraction of the whole environmental problem caused by fast fashion, and it is expected that the apparel industry's global emissions will increase by 50% by 2030 if the business-as-usual scenario continues. Along with every kind of plastic pollution, the fast fashion industry harms our environment through the usage of textile dyes, and pesticides, overproduction of low-quality garments that end up in landfills ( and creates waste colonialism too! ), excessive usage of water and water pollution, emissions from the transportation sector due to long supply chains and global shipping, energy-intensive production process which is heavily dependant on fossil fuels, methane emissions from the landfills due to overproduction of low-quality garments made mostly from synthetic fiber and waste colonialism.
It is not tough to understand that all of these adverse environmental impacts are harmful to our health too. Plastic pollution can damage human cells and can lead to infertility, obesity, diabetes, prostate or breast cancer, thyroid problems, and an increased risk of cardiovascular disease and stroke, among others. Prolonged exposure to textile dyes can lead to skin allergies, respiratory problems, hormonal imbalances, and even certain types of cancers. Methane emissions reduce the amount of oxygen breathed from the air and cause mood changes, slurred speech, vision problems, memory loss, nausea, vomiting, facial flushing and headache, lung diseases, asthma attacks, cardiovascular morbidity, and mortality, and heightened stroke risk. These are just some of the health effects that can be caused by the pollution generated by the fashion industry, and if you still want to learn more about it, I am sure you can google it and learn from verified sources.
All the other adverse effects
At this point of the article, I am really feeling overwhelmed and tired to even talk about all the other negative impacts caused by fast fashion, but they surely include serious factors like – labor exploitation, deforestation, biodiversity loss, ecosystem collapse, etc. 
How to overcome the fast fashion addiction
Now that we've explored the deep-rooted addiction that fast fashion can become, it's time to shed light on breaking free from this cycle. Embracing a sustainable, eco-conscious approach to fashion and lifestyle is not only a remedy for our planet but also for our well-being.
Slow Down, Choose Quality: Shift your focus from quantity to quality. Invest in timeless pieces that are made to last. Seek out brands that prioritize durability and craftsmanship. Remember, a well-made, classic garment can serve you for years, saving you money in the long run.
Circular Fashion: Embrace circular fashion principles. Explore thrift stores, vintage shops, and second-hand markets. Not only will you find unique pieces with character, but you'll also extend the lifespan of clothing and reduce waste.
Regenerative Fashion: Support regenerative fashion practices. Look for brands that prioritize sustainability, ethical labor practices, and environmental conservation. These brands often use eco-friendly materials, reduce waste, and contribute positively to local communities.
Capsule Wardrobe: Simplify your wardrobe with a capsule wardrobe. Choose versatile, mix-and-match pieces that suit your style. This minimalist approach reduces the temptation to constantly buy new clothes.
Mindful Consumption: Before making a purchase, pause and reflect. Ask yourself if you truly need the item or if it's just a fleeting trend. Consider its impact on the environment, and opt for eco-friendly materials like organic cotton, hemp, or recycled fabrics.
DIY and Upcycling: Get creative! Learn basic sewing and repair skills to mend and upcycle your clothing. Transform old items into new, unique pieces. It's a fulfilling way to reduce waste and express your individuality.
Educate Yourself: Stay informed about the fashion industry's impact on the environment and society. Understanding the consequences of fast fashion can motivate you to make more conscious choices.
Community and Swap: Organize clothing swaps with friends and family. It's an enjoyable way to refresh your wardrobe without spending money and gives previously-owned garments a new life.
Support Sustainable Brands: Discover and support sustainable fashion brands and designers. They're leading the way in creating clothing that's stylish, eco-friendly, and ethical.
Spread Awareness: Share your journey towards sustainable fashion with others. By raising awareness and educating friends and family, you can collectively reduce the demand for fast fashion.
Breaking free from fast fashion addiction isn't just about changing our habits; it's about transforming our perspective on fashion and consumption. It's a shift towards a lifestyle that's not only better for us but for our planet and future generations. Remember, small changes lead to big impacts. Together, we can create a fashion industry that values quality, sustainability, and ethical practices over mindless consumption.
How you dress is an expression of your identity, so explore and express yourself mindfully – let fashion be a force for good.