Work with us
At Green & Beyond Mag, we inspire Climate Optimism through Storytelling. We not only share stories of people, communities, and businesses who love planet earth, but we're also building a conscious community of sustainable businesses and individuals who inspire and help each other in making positive changes to protect the future of our planet.
Green & Beyond Mag is passionate about working with conscious businesses to help them tell their stories and promote climate optimism. Whether you are a conscious brand looking to join our community or an individual seeking to volunteer or contribute, we welcome you to get involved.
Here's what we can offer you:

For Sustainable Brands: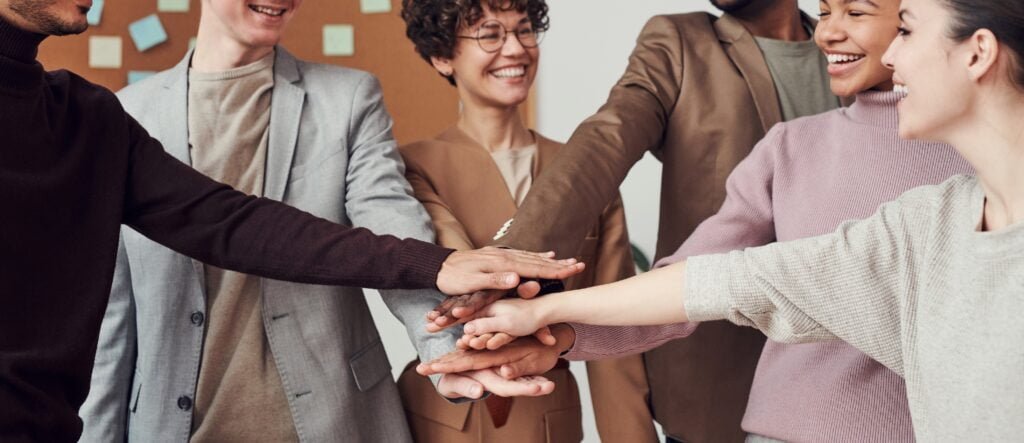 Sustainable Brands Community Membership
We are creating a platform for conscious brands to connect authentically to a caring audience. Join us if you are looking to engage with sustainability-minded consumers, connect with a community of conscious brands, or expand your business outside your current market. 
Benefits include:
Access to a community of conscious brands and a space to learn and share best practices within a wider network 
Access to exclusive member perks e.g. discounts on services and opportunity to participate in events and activities organized by our wider network
Authentically share your story to consumers that care
Features across social media and newsletters
Featured listing in our sustainable brand directory and marketplace
The best part? We offer it all for FREE! Sounds like something you want to get involved with? Simply email us to let us know your interest at hello@greenandbeyondmag.com

Brand Partnership and Advertising
Looking to promote your brand message through a thoughtful campaign or gain access to a highly targeted and engaged audience? We create value through online content for brands such as articles, social media campaigns, videos, and so on. We will also share affiliate links to products from brands that we believe in, which means that if someone makes a purchase by clicking on our link, we will receive a commission.
Want to work with us? Simply request for our media kit and partnerships deck by emailing us at hello@greenandbeyondmag.com.

For Individuals:

Become a Contributor:
Are you passionate about sustainability and want to make a difference with your own voice? We are always on the lookout for awesome writers to contribute to our platform as guest bloggers. If you're interested, please send us a few writing samples and suggested topics at hello@greenandbeyondmag.com.
Additionally, we occasionally offer internship opportunities for individuals looking to gain experience in a dynamic and conscious community. If you're interested, please email us your CV, skill set, and what you're hoping to gain from the experience at hello@greenandbeyondmag.com.
Collaborate with us:
If you're a content creator, climate activist, or just an individual with an idea to collaborate on a creative campaign, we'd love to hear from you. Just send us an email at hello@greenandbeyondmag.com


For Communities and Events:

Media partnership: Want us to cover your story, a campaign or a specific event? We also do media partnerships with brands and communities that we believe in. Just send us an email at hello@greenandbeyondmag.com

Join us today to be a part of a movement towards a more sustainable and positive future.